Jul 30, 2014
Here. It's just a sparkly fairy. What harm could a sparkly fairy be really? My first tattoo was a green fairy sitting on my shoulder. The root of my name is Asrai which are faeries that turn to water when captured. Reconciliation with a liar, huh? Is that what I really want? More than reconciliation I'd like an explanation, and most of all a proper good bye at the very least. I believe that anyone who has intimately bonded and shared love and special times with me owes me that much respect! I go kind of hysterical when partners fail to SEVER ties without ritual genuine closure. They're running around doing all kinds of things with strings still attached to me so I can feel all of it as if it's being blatantly done in front of my face intentionally to hurt and punish me for some wrong thing I didn't know I'd done... maddening!! Instead of a complete full circle feeling of surrender and cord cutting and being better off for the meeting and thankful for the gift of time and reflecting.
REUNITE. Or cut the cords with a face to face honest heart open truthful conversation, a few tears, a hug and good bye I'll love you always and someday be a good friend you know you can TRUST.
NOT a dick coward who was the only person I trusted said they loved me and yet bald face lied and betrayed me leaving me more damaged than I was before knowing your sweetness!
ALWAYS LEAVE A BLESSING!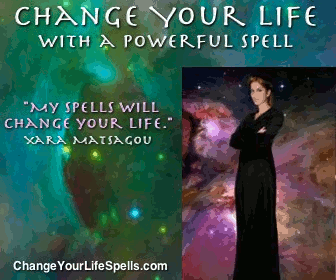 Free Make Up Spells
Jun 24, 2013
asraiya & spooky robert at mercury
The best people possess a feeling for beauty, the courage to take risks, the discipline to tell the truth, the capacity for sacrifice. Ironically, their virtues make them vulnerable; they are often wounded, sometimes destroyed.
Dec 3, 2011
if only I'd known it was my last I'd maybe done something different or at least breathed in the moment more fully...
It's colder than before
The seasons took all they had come for
Now winter dances here
It seems so fitting don't you think?
To dress the ground in white and grey

It's so quiet I can hear
My thoughts touching every second
That I spent waiting for you
Circumstances affords me
No second chance to tell you
How much I've missed you

My beloved do you know
When the warm wind comes again
Another year will start to pass
And please don't ask me why I'm here
Something deeper brought me
Than a need to remember

We were once young and blessed with wings
No heights could keep us from their reach
No sacred place we did not soar
Still, greater things burned within us
I don't regret the choices that I've made
I know you feel the same

My beloved do you know
How many times I stared at clouds
Thinking that I saw you there
These are feelings that do not pass so easily
I can't forget what we claimed as ours

Moments lost though time remains
I am so proud of what we were
No pain remains, no feeling
Eternity awaits
Grant me wings that I might fly
My restless soul is longing
No pain remains, no feeling
Eternity awaits
~VNV Nation
Mar 22, 2011
In a word: Terrifying!
"To suspect your own mortality is to know the beginning of terror, to learn irrefutably that you are mortal is to know the end of terror." -Frank Herbert
So I can honestly say that I've never been afraid before, at least not before this past weekend. I've studied martial arts. I know how to carry myself. I've lived in more than a few "bad" neighborhoods in my day and although I've certainly felt kinda "sketch" before on more than one occasion I've NEVER BEEN AFRAID! I was somehow armored by my life's purpose or something to that extent.. I've always known it just wasn't my time yet. Period. If it doesn't kill you it will only make you stronger.. so bring it on! Nothing I can't take, right? Well this past Saturday night for the first time in my life I suddenly felt as vulnerable as the runt in a herd of gazelle being stalked by a mountain lion.
I was walking by myself, alone, in heels, all dressed up on my way to Merc to dance just like I have hundreds of times before.. when crossing the street, in heels, I sped up to make the light on time and blow off the guys hootin n hollering at me in a car and I hyper-extended my knee, debilitating me instantly. I played it off halfway down the block but realized then that I was fucked. I immediately sought out a place to get off of it hanging left into the courtyard of the old BofA building on Broadway. I texted JJ to come get me, told him to drive around the back of the building and pick me up in the parking lot.. there I stood in the dark, alone, and defenseless. Suddenly I felt like I was dressed like an hooker on Aurora and radiating "stupid cracked out whore" or "dumb drunk bimbo" like a a neon sign was above my head. Usually even if I am dressed in such a fashion that one could possibly be mistaken.. I'd snicker at the notion knowing anyone who dared judge me as such would soon find himself horribly mistaken! But not then, I was a sitting duck, prime prey for the taking with a beacon calling 'em forth. Utterly Horrifying!!
Luckily JJ was quick but I don't know if I'll ever be quite the same ever since. My knee is still healing and I'm forced to capitalize on other talents than what my legs provide as a stable existence. Sure, I'm creative but when left with nothing but a poker face between me and death I assume I'm as good as dead. Guess I better work on that one. Cards anyone? One-eyed Jack's and.. uh.. deuces wild? Fucked...
Mar 18, 2011
Few things scare me but these do indeed:
The primary difference between the Order of Horus system and the traditional A.'.A.'. is that the Order of Horus assumes that its initiates will choose to become "Black Brothers" ~
http://
www.xeper.org/ohorus
Yep the notion of "alters" puts a new twist on my perspective of ye old tree, eh, eh?
the official report
Terrifyingly stifled indeed...
Jan 17, 2011
well think I'm getting possessed by a demon again... but at least we know I'm good at it.
I remember why I decided to quit acting ~ because it would make me mad. so I agreed to only do clown skits that way I'm at least being upfront and honest about the use of smoke and mirrors.. I'm not fooling anyone. see there's a secret about being a clown ~ s/he's dead serious! why doesn't he tell anyone that? because they would never believe him. they would say he's surely gone mad.. so he let's them laugh instead. why would he let that happen? because he's not mad, just broken. some things are sacred ~ they can not be said without someone crying their self to death.. it is utterly true that you can die of a broken heart.
there is a river and it flows into the ocean. tears pour forth from the eyes of the goddess.. none can wonder why she is hurting. she hurts because she's born forth so many children. she loves all of them. because of this the clown exists, he the priceless one, is sworn to do her bidding. though she asks for nothing the fool insists on doing absolutely anything it takes to end once and for all everyone's pain and suffering. for some reason she cries even more because of it. not sure why this is though I can feel it. oh but now I cry and I can tell you why ~ it makes no sense! it's just way too beautiful.
I have no idea why beauty would make me cry but then again at last here I am. it's never too late to assume you know absolutely nothing because at least for once you'd finally be right about everything. ah, yes, conundrum. I like words. I refuse to do math since I already know what's called probability. I understand chaos well but surely you know by now, words fail, towers fall, and I think it's way too funny! I don't believe anyone had to test chaos theory but you know me, and I know absolutely nothing.
everything is sacred. there is nothing that isn't, no
desolation
of
abominations
oh my god though, it's fucking hilarious! who writes this shit? someone thank him, bless his heart! that was good. so now, will you all please take care? and if you do then please I am begging you ~ play apart and do make a show of it!
new classic clown character I'm thinking about developing call her "Good old puffy-eyed" or just Puffy yeah that works good! fyi or btw.. the other ones I call "Juju the Clown" and of course who'd forget "Meme the Mime" (pronounced mimi or me! me! get it? she is silent)
Dec 15, 2010
My mom's mother,
Christine Mercer
, has lived the past 16 years with
Alzheimer's disease
(life expectancy following diagnosis is approx 7 years, less than 3% live more than 14) and is in the final advanced stage and will hopefully slip away in her sleep very soon. Technically she most likely will die of starvation/dehydration as she is unbelievably healthy otherwise but has now forgotten how to swallow and feeding intravenously at this point is practically inhumane (many in this stage often die of infected bed sores etc.. to no fault of any caregiver, anyone who is willing to offer care is purely a saint)
WHEN I AM AN OLD WOMAN I SHALL WEAR PURPLE
With a red hat which doesn't go, and doesn't suit me.
And I shall spend my pension on brandy and summer gloves
And satin sandals, and say we've no money for butter.
I shall sit down on the pavement when I'm tired
And gobble up samples in shops and press alarm bells
And run my stick along the public railings
And make up for the sobriety of my youth.
I shall go out in my slippers in the rain
And pick the flowers in other people's gardens
And learn to spit
You can wear terrible shirts and grow more fat
And eat three pounds of sausages at a go
Or only bread and pickle for a week
And hoard pens and pencils and beermats and things in boxes
But now we must have clothes that keep us dry
And pay our rent and not swear in the street
And set a good example for the children.
We must have friends to dinner and read the papers.
But maybe I ought to practice a little now?
So people who know me are not too shocked and surprised
When suddenly I am old, and start to wear purple.
Taken from the book ~ When I Am An Old Woman I Shall Wear Purple
Edited by Sandra Martz Papier Mache Press--Watsonville, California 1987
Aug 13, 2009
I'm still in the middle of an intense process right now due mainly to the meeting/or reunion (from a prior life I'm assuming since his cycle is @50 years) with a long lost old friend, Chiron, the wounded healer. Just when I thought all the old karma from years worth of abuse as a woman who's walked the Earth the past 200+ years was finally done.. salt was poured on all the wounds I had ignored for the sake of progression/evolution/enlightenment but on the contrary.. my Work has just begun despite the fact I thought the deal was if I could only get them to move then I too could go with them! Nope. It's just like the dream I had about the Golden Gate Bridge on 1/3/2000 I will get left behind in a less than a heartbeat because No One cares about me but Me. I put all my eggs in one basket because I truly believed that if I would do anything for someone then they would in turn eventually be willing to anything for me especially once they see how damaged I've gotten to be.. it's the Golden Rule, right?! Yeah well that yellow bricked road leads you straight to hell paved with your good intentions.. I entirely put my personal needs/desires/dreams completely on the back burner this life because I wanted to getter done! Once and for all! So I not only have never been anywhere near a state of emotional fulfillment, nor even content for more than fleeting moments.. but I'm now left alone to fight for my own soul! ABANDONMENT is my fate for all the love I've shown!! I can't heal if Nobody cares but you did because I never faltered! Why won't you just rape me and beat me to a bloody pulp instead? PLEASE just don't walk away! Show me I at least make you passionate even if it's abuse.. I forgive you! Yes I am that AMAZING! What you didn't notice how much I persevered to still be here? That doesn't make you love me? I can't even fathom your contempt suddenly.. What did I do to deserve this? Why am I still being punished? Well since you actually still reading this whoever you are if you only will read all of it and consider for one single moment pouring your heart out until it's an empty grail and finding nothing there to drink and I offered you my blood, every single last drop.. Would you take it? For all that it's worth? All the power in the world could never stop my love though I've been ripped into pieces on the wheel of fortune.. but to love me is better than all things or condemned, it's no matter, not one particle of dust...... Back to my astrology transits in case there's someone who cares, it is time. Do what thou wilt:
**
Chiron Conjunction Sun, activity period from beginning of March 2009 until beginning of February 2010 - Come out of your shell
***
Valid during many months: During this time a particular sore point of yours is disturbed, a sensitivity or vulnerability that you may not be aware of, as this wound is part of your being. It was probably inflicted a long time ago, in your early childhood, and all that remains today is a scar - a certain vulnerability or injury.
So it may well be that you do not really notice anything when your old wound is disturbed, as you react to this as you have perhaps always reacted to such situations: You are distressed, hurt, you distance yourself and forget the incident as quickly as possible.
This can occur during conversations with friends, when together with your partner, or during exchanges with your colleagues at work. Nobody wants to do you any harm, you know that perfectly well; the hurt takes place unintentionally, and probably your counterpart notices nothing because you hide your feelings well.
If you do not react by withdrawing as you usually do, but instead show that you have been hurt, you will be forced to explain some things in more detail - not just to your counterpart but also to yourself. In that case you can use this incident as a key to a hidden or forgotten earlier painful experience. This will hardly reduce your pain, but will give you the freedom to behave differently in this, for you, typical situation. If you are more open and understanding about your own hurt, others will understand you better in future.
That is, of course, easier said than done, as this sore point is presently very deeply situated. But this moment in time offers you an outstanding opportunity to stand far enough outside yourself to show your hurt. If you recognize the situation in question and react to it, you will win new strength and confidence.
**
Chiron Sextile Chiron, activity period from middle of March 2009 until beginning of February 2010 - Sensitive to moods
***
Valid during many months: You are now unusually sensitive and vulnerable, which could make other people's moods affect you directly. This will make you particularly considerate, helping you to avoid misunderstanding or inadvertently hurting others. Your present condition might be the result of someone unintentionally hurting you by touching on a sensitive issue. This influence indicates that you will become conscious again of pain which you have been carrying for a long time. A wrong word or a joke that backfires can trigger the memory of painful past events which made you feel ashamed or inadequate, often with regard to your own body, particularly with matters related to sexuality. During this time you should pay more attention to such unpleasant memories and not try to push them aside.
Whether your old wounds are physical or psychological, by paying more attention to them you have the opportunity to develop a new relationship to the physical side of your nature. Talking openly to someone you can trust may help. Sport or any other kind of physical activity could now have an additional inner meaning for you. Whatever happens, your heightened preoccupation with the dichotomies of mind and body, intellect and instinct, culture and nature, will turn out to be very rewarding.
**
Neptune Sextile Chiron, activity period from end of March 2008 until end of January 2010 - Flights of fancy
***
Valid during many months: This rather subtle influence particularly helps those who, whether in their private or public lives, are confronted with the physical or psychological suffering of others. This can at times allow profound insights into those metaphysical dimensions which usually remain closed to the conscious mind, and which indicate that all suffering is subject to certain principles. You are now less concerned with your daily achievements than with understanding the meaning behind them.
If you are suffering in any way, wholistic remedies or forms of therapy are far more likely to help you than any treatment which merely tries to fight the symptoms. You may learn that someone you know has been greatly helped by homeopathic treatment, or that yoga has eased their back trouble. Help and relief are now likely to come in the form of subtle hints or things mentioned in passing - if you don't overhear them.
This influence could make you feel more relaxed and confident, particularly if you have gone through a testing time recently. If you have to deal with situations which are both challenging and difficult you will now find it easier to take time out or withdraw. You could treat yourself to more short breaks, or spend more time in natural surroundings. You might also discover creative talents such as painting, writing or music which could help you to find new strength. You will now have better access to your world of inner images and imagination, and inner affirmation and dream journeys could lead to healing experiences.
Love is the law, love under will.
The single reason why I absolutely HATE using facebook is it's unbelievably annoying and constant need to change everything in more often th...

If you want to book paid fire performing or stilt walking gigs because that IS what you want to do for a living and how you want to live......