Dec 25, 2015
I don't buy the disease model. Addiction as a permanent lifelong disease you'll never get rid of, which is what they tell you in rehab, is the most futile self perpetuating crock of shit I've ever heard! That's like a mother raising her child by saying "
it's okay, honey. you didn't know any better
" over and over to the same behavioral issue. The kid grows up to tell his boss he didn't know it's not okay to piss in someone's cheerios, does that make it okay? No. I believe addicts are stuck in this same quagmire of super negative social stigma coupled with criminal associations thanks to the "
war on drugs
". Reagan's backwards propaganda was every bit as effective as would have been a "
war on dogs
" would have been on house breaking puppies. Would you shoot a puppy for pooping on the carpet? Then don't shoot a fucking unarmed black kid!!! I digress ~
The problem is where you see in this chart below the "
frustration
" or anxiety and also the "
shame
" parts of the cycle are always there with or without using the substance. You know what's caused me to relapse every time? People assuming I'm using when I'm not so I suddenly think why be so miserable with the struggle if everyone assumes I'm using anyway?! That's right, you my friends, don't have the slightest will to want to help. Nobody does! They all want you to be more of a disaster than they are so they continue to stigmatize you long after you're well into recovery. I was clean for a year and a half when I had this wannabe nemesis go spreading it around that I'm a tweaker.. suddenly people who have known you for YEARS and never even suspected NOW look at you differently.
"

Oh.. you're one of those! I never would have hung out with you if I had known you were one of those.

"
I actually had this woman who
I use to see black out drunk begging for cocaine
at every single party while I was just my usual norm say that to me word for word
after I told her I quit
, I use to do that... Damned forever and nothing you can do about it, yeah? Well, then.. Fuck it! Doesn't even God forgive us for our sins but not drunk punk rock girl, nor boss man, nor ex best friends, definitely not the cops so whiskey tango foxtrot...
--------------------Hey, I know the solution.. How about an infographic?*!*?*! Yeah, that fixes everything:
Via
Recovery Connection
View More
Addiction Related Infographics
The following video is precisely what I've been saying for years! Screaming, and crying, and humbly begging to be heard and understood.. My favorite is there's a "harm reduction" principle that's catching on slightly or slowly at least as far as heroin is concerned where the thought is give the addict prescription methadone rather than have them doing black market bought imported by global terrorist organizations and the Mexican Mafia is one of those as well so that at least the addict is not adding crime and those risks along with the health problem. But then there's the disease model that says an addict will do or say anything to get high and has no mind for self care or harm reduction or healthy lifestyle like he's just a zombie saying "
drugggzzz?
". Because no addict ever used a drug or substance to self medicate themselves ever and if doctors were willing to treat the initial problem then there is a very good chance that the addict will recover because there's no longer the problem that had them turning to illegal street criminal or should we say enemy combatant supplied medications. You can be a 10 year old kid with a minor behavior problem and will get spoon fed ADHD l-amphetamine but if an adult using the exact same thing for lack of focus, motivation, sleep problems due to performance anxiety, depression etc says they would really like to remove the horrible stigma and rejoin the good ole system of society by switching to a once a day pill instead of the pipe ~
"NO! You're an addict! You must suffer and be stigmatized the rest of your life as a failure so you will fail over and over and over...."
Why?
"Because we like to feel superior and your need for medication is different from our thyroid pill, or our diet coke, or coffee, or sugar etc. We want to brand you bad so we don't feel fat or diabetic because it's not our fault, we didn't know any better..."
"

The opposite of addiction is not sobriety, the opposite of addiction is connection.

"
I wanna find my rat community compound party
Jul 30, 2015
ARE YOU EVER GOING TO SPEND MORE THAN 2 MO AT A TIME OF EVERY 2 YEARS OF YOUR ENTIRE ADULT LIFE ACTUALLY SINGLE AND ALONE GETTING TO KNOW YOURSELF and maybe discover why can't stay with a woman for more than 2 years or at the very least confront and admit you have a problem with this ridiculously redundant pattern?!
You might actually grow up in that time and learn to be honest with yourself so that you quit telling those hurtful lies that betray the trust of the people who open themselves up to be utterly annihilated by your immature role playing game of replicating your father instead of healing those wounds and transcending them.
JJ and Brittany (left: approx. 2 mo after he broke up with me swearing he was going to stay single for a year... right: a year later around approx.

their 1 year anniversary)
"If I live till I'm 102 just don't think I'll ever get over you..."
Me and Jeremiah (bottom 2: approx. 2 mo after he broke

up with Amber.. on the L: the day we met when he told me he just got out of a relationship and was going to remain single for a year... Top L: our 1 year anniversary dinner celebration precisely a year to the day later..)
You're a destroyer of lives! I'm still not alright! Now you're dating a woman with a child, are you serious?! You're not. Tell her you're not. Tell her what you told me near the end, that you don't think you'll ever be married. That you habitually change women every 2 years like clockwork... Switch! 1-2 switch! That when you say "I unequivocally and irrevocably am in love you!" you lie! That contract will be revoked undubitously in 2 years ~ Medea,
Mark my words.. if ever there was a guarantee based on history it is this. Don't believe me cuz I'm just a psycho drug addled ex? Ask Rachel! She tried to warn me about it because I just like you thought he was my forever live happily ever
after... See what comes next?
There was a photo on her FB of the two of them that looked like a wedding photo but I don't remember her last name and this is surely enough creepy stalking/ psycho ex crap for one day... not to imply I do it often and/or intend to do it again! Seriously I'm not a total masochist. FB just placed you first in my "people you might know" and there I discovered merely maybe 3 months if even after I heard him and B split is someone pronouncing him "her love" and happiness. Who the fuck falls head over heels in love in less than 2 mo after being in love with someone else for 2 years? Have you ever been completely in love and then again almost immediately without at least 6 or so months to grieve, find yourself again, then meet somebody but insist you take it slowly?! What's the odds that someone could have such unbelievable luck in love??? Something's not right. I was left devastated and checked myself into rehab to prevent committing suicide. 6 months after I got out I started sorta seeing a rebound guy but he was rebounding too so we casually dated (only spent one night a weekend on average together) for 8 months and never uttered the ILY. After that about 1.5 yr clean when I realized it wasn't going to get any better, that I was still not over J, I relapsed...
"In the tapestry of fate each thread comes to an end." The Demoness returns to accept her fate except she is cursed, there is no redemption for her. No wings, no love, only acceptance and maybe peace after the decline of humanity..
Hope it's comforting.
I'm trying to heal. I've been horribly damaged by him and haven't had a good healthy relationship since and I don't honestly know if I ever will trust and completely open my heart up to be in love ever again. He destroyed that. He was my one true love, I was just a Demoness
he needed to fulfill his own selfish dream. He promised me that after I helped him launch AE he would help me with my play. Then we did AE again, and again, and again, and when I finally said "that's it! my turn now?" he was finished.
Protect your kid. He will never play house with you and be a family unit. His family is AraKus and despite all of his friends being married now, it will never happen! Don't delude yourself! Stand guard of your heart and most especially your child. Mine died (cat) 2 weeks after he left on xmas eve. Great punctuation to my tragedy, eh? I'll never understand why that had to happen that way. It was a symbolic death of my spirit and it's yet to be reborn fully transcended yet. Perhaps if I reach through to you and stop the pattern, prevent you from becoming so broken, maybe then I can finally let it go? I don't know, I don't know.... Blessed be.
Jul 30, 2014
Here. It's just a sparkly fairy. What harm could a sparkly fairy be really? My first tattoo was a green fairy sitting on my shoulder. The root of my name is Asrai which are faeries that turn to water when captured. Reconciliation with a liar, huh? Is that what I really want? More than reconciliation I'd like an explanation, and most of all a proper good bye at the very least. I believe that anyone who has intimately bonded and shared love and special times with me owes me that much respect! I go kind of hysterical when partners fail to SEVER ties without ritual genuine closure. They're running around doing all kinds of things with strings still attached to me so I can feel all of it as if it's being blatantly done in front of my face intentionally to hurt and punish me for some wrong thing I didn't know I'd done... maddening!! Instead of a complete full circle feeling of surrender and cord cutting and being better off for the meeting and thankful for the gift of time and reflecting.
REUNITE. Or cut the cords with a face to face honest heart open truthful conversation, a few tears, a hug and good bye I'll love you always and someday be a good friend you know you can TRUST.
NOT a dick coward who was the only person I trusted said they loved me and yet bald face lied and betrayed me leaving me more damaged than I was before knowing your sweetness!
ALWAYS LEAVE A BLESSING!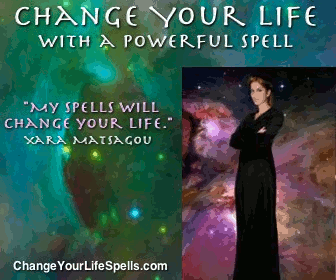 Free Make Up Spells
Dec 12, 2013
I'm performing at this month's Starving Artists on Parade.. not doing fire, but instead burlesque(!) for the first time
EVER
and a special
SURPRISE
duet with a member of
Airpocalypse
!!
210 Broadway E
Seattle, Wa 98102
Monday Dec. 16, 2013 $5 8pm 21+
© photos by Zach Yanez taken at Starving Artists on Parade
Aug. 15, 2011 @ Noc Noc
Jun 24, 2013
asraiya & spooky robert at mercury
The best people possess a feeling for beauty, the courage to take risks, the discipline to tell the truth, the capacity for sacrifice. Ironically, their virtues make them vulnerable; they are often wounded, sometimes destroyed.
Jun 12, 2013
Did I abandon all my children in a past life? Banish them from the kingdom for just being who they are.. Who did I ignore? Who did I neglect? Did I not show love or ostracize everyone I ever came into contact with? Did I alienated someone to the point that they completely gave up all while rubbing it in their face how happy I was?
This life is too hard.. it seems I only came to suffer.
Alone.
pluto square pluto, uranus opposition pluto, chiron square neptune... sun in gemini, moon in leo
Whenever I reflect upon my short comings, paranoid thinking due to incidents of abuse in my formative years that shattered my trust, and the...